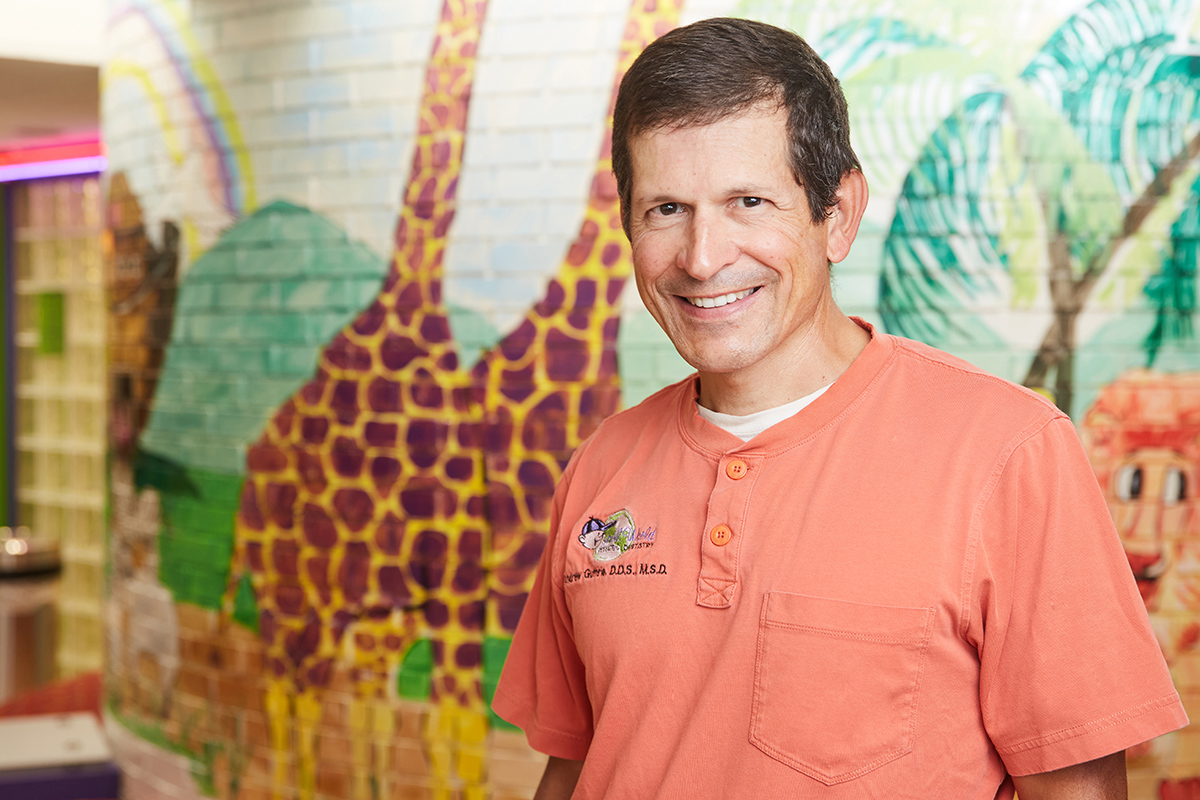 Dr. Guthrie was born and raised in Oklahoma City where he graduated from Heritage Hall High School. He attended Harding University prior to receiving his Doctorate of Dental Surgery from Oklahoma University College of Dentistry in Oklahoma City. He received his pediatric dental specialty training at Indiana University School of Dentistry in Indianapolis, Indiana and a Master of Science in Dentistry (MSD).
He has served as a past president of the Oklahoma Association of Pediatric Dentistry and is a past board member of the Oklahoma County Dental Society. He is a current member of the American Dental Association, Oklahoma Dental Association, American Dental Society of Anesthesiology, Oklahoma County Dental Society, and American Academy of Pediatric Dentistry.
Dr. Guthrie and his wife Carla have four sons. When he is not playing with his sons, Dr. Guthrie runs, bikes, hikes, and gardens with his family.